---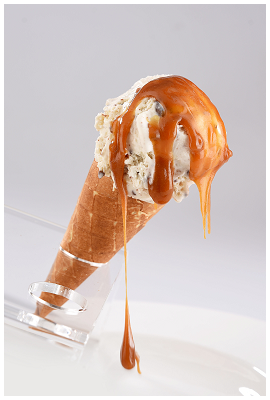 Garner Wafers was established in 1997 mainly as a sugar cone manufacturer.  Over the past few years via word of mouth and hard work Garner Wafers has increased its product base from not only sugar cones, but also sweet confectionery products, chocolate coating lines, waffles, sauces, syrups and various ice cream lines which include ready to serve frozen desserts. We also doing some exciting Savory Wafer lines that you can serve all you favourite food ingredients in. Our "We so Hot" range include products like Braai Sugar Cones and Braai Mallow Sandwiches.  We are Halaal accredited and HACCP Certified. 
Garner Wafers is owned by Elsabe Hoal and Shaheed Hendricks who is very passionate about their business and the 100 plus people working in this company.  We try to innovate for all of our customers to give them a competitive edge in the market.   "We innovate with the sugar on top."
When you finish browsing through our web page and you do not feel like eating something decadent - please email us - as then we know we must do something more about this already stunning website.
News & Events
We have opened up our third factory shop in Ndabeni at the Powder Mill. Stocked with all the favorite Garner products like ice cream, waffles and Sugar cones, you can also treat yourself to a delicious ice cream cone. 
Come and visit us and become a loyalty customers to get even more discounts the more you buy. See you soon.
Co
Achieving our FSSC 22000 Certificate was a huge honour and so much hard work went into this.  Our very new team that had to pull this through, Nico Walters, Asley, Brett and Diane, thank you so much and respect to take over from our previous team and within 2 months to take us through the drift.  This is a very high Food Accreditation that we manufacture food safely and responsibly.