---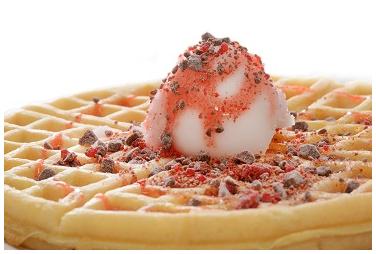 Garner Wafers was established in 1997 mainly as a sugar cone manufacturer.  Over the past few years via word of mouth and hard work Garner Wafers has increased its product base from not only sugar cones, but also sweet confectionery products, chocolate coating lines and waffles.  We are Halaal accredited and HACCP Certified.  Through our sister company Frankly Fantastic Foodstuff, we also manufacture frozen ice cream desserts.
Garner Wafers is owned by Elsabe Hoal and Shaheed Hendricks who is very passionate about their business and the 100 plus people working in this company.  We try to innovate for all of our customers to give them a competitive edge in the market.   "We innovate with the sugar on top."
When you finish browsing through our web page and you do not feel like eating something decadent - please email us - as then we know we must do something more about this already stunning website.
News & Events
How Blessed were we to attend the Africa Halaal Week to seek more opportunities to make the economy of the Western Cape grow.  Thank you also to Wesgro for inviting us to be part of this exciting journey.  At the table is Fadeelah Hendricks, the wife of one of the owners of Garner Wafers.  
Our Factory shops are 19 Koeberg Road, Maitland and 19 Hewett Avenue in Epping Industria 2 AND NOW in Killarney Gardens:   Cnr of Sliverstone and Killarney Avenue .  Our shopping hours is Monday to Fridays from 09h00 to 16h00.  Here you can experience most of the ranges we make and find great bargains on the products we sell.  All our Boo boos move through these shops as well.